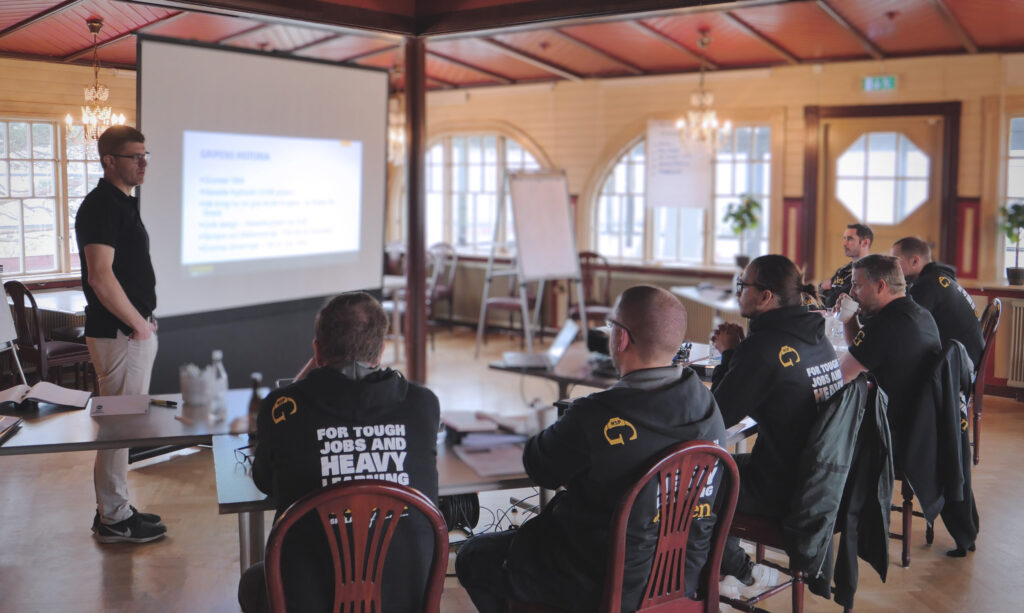 HSP Gripen develops, manufactures and markets hydraulic grapple equipment for material handling under the brand and product name Gripen.
The main areas of use are timber transport forwarders and trucks, material handling and sorting of land and construction equipment, as well as the handling of large volumes in ports and timber terminals. Quite simply a grapple for each situation. Today, the company employs about 40 people and has a turnover of SEK 70 million per year, of which 65 percent is exported to 30 countries.
Gripenschool – The general name for all internal training that includes employees at HSP Gripen. The program is about creating leaders, group or production leaders in the long run. It is also an activity not to steal from others, but to develop your own staff to the needs that exist. The reason for this investment is to retain good employees who can grow professionally and thus also secure the re-growth in the company of good managers / specialists.