But

let's

briefly look back at 2022, which was another record year in the history of

Gripen

as we surpassed 90 million SEK in annual turnover. Investments in both our organization and our factory in

Hudiksvall

continued,

providing

all the prerequisites to continue our growth journey.
SOME MILESTONES SO FAR IN 2023…
… we have
Significantly increased our presence in the market and participated in a record number of trade shows and demonstrations.

Launched two models from the Lighter series, specifically designed for forestry trailers and small forwarders.

Developed two entirely new product families that will be launched later this year.

Installed a new cutting machine, resulting in doubled capacity and even higher quality.

Built a new cleanroom for cylinder assembly.
Reorganized the factory to optimize workflows.

Graduated 10 employees who completed the Gripen School 2.0.
Among others!
And most importantly, we are staying within budget for both production and sales. This is something we are very proud and happy about in the world we operate in currently.
As we are soon approaching a well-deserved summer break for both our employees and machines, we would like to take this opportunity to wish all our customers, suppliers, and other friends who make all this possible a very enjoyable summer!
Feel free to follow us on www.hsp.se or @hspgripen for ongoing updates about the Gripen.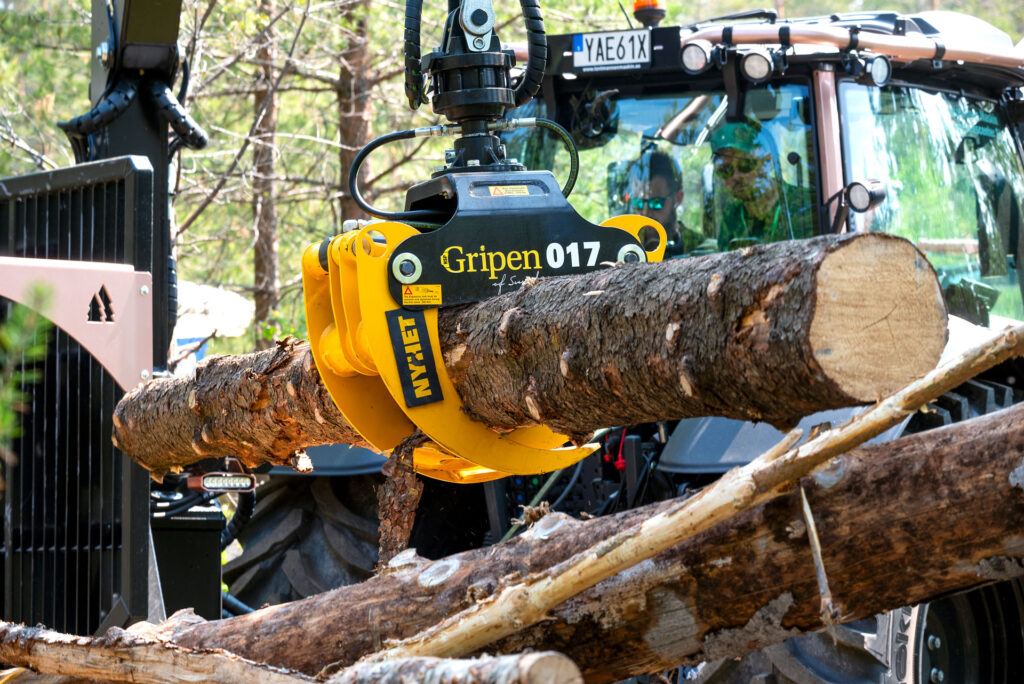 Gripen 017 –  Lighterserie news!
Photo: FTG Moheda
OPENING HOURS DURING THE SUMMER PERIOD: 
Our normal holiday period is week 28-31. We are open for support, orders and spare parts throughout the period, though with limited staffing. 
Our opening hours are 07:00 -16:00  
You can reach our switchboard at +46 652 366 90 or hsp@hsp.se 
You can reach the spare parts department on +46 652 366 95 or shipping@hsp.se