Organisation changes at HSP Gripen sales administration
Robin Svanberg has left his role as sales representative at HSP Gripen. His tasks will be transferred to Filip Jonasson and Amanda Fredlund. Filip has been working on the sales department since June 2021, in various roles, and have also been representing the company at exhibitions and during business calls. Filip is now given an extended role within sales. Amanda has a long experience from sales at HSP Gripen and since April this year a new role as inhouse sales / customer support with administrative responsibility for the sales administration and warranty handling.
Filip are reached at +46 70-590 69 99 or filip.jonasson@hsp.se
We make sure that this change will run as smoothly as possible and without affects for your business.
For any questions regarding this change please contact Tomas Jonsson via phone, +46 70 6346650 or email tomas@hsp.se more contacts at hsp.se/en/contact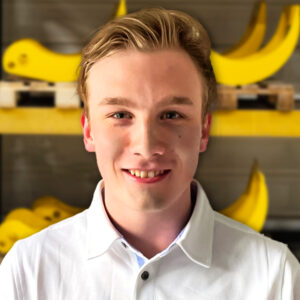 Contact person for
Inhouse sales/Customer support