As previously announced, HSP Gripen invested heavily in its production facilities in both 2019 and 2020. These investments have continued in 2021 and have opened up entirely new opportunities to increase the pace of production. As a direct result and to meet customer demand, in 2021 our grapple production reached an all-time high. Despite increasing demand, we have succeeded in reducing our lead times, a feat many of our customers have welcomed. 
Once again, we extend our gratitude to those who have enabled us to witness yet another record year: our colleagues who have excelled to deliver and of course to all our customers! 
In 2021, we have faced huge challenges in the world market both in terms of availability and raw material prices. Our strategy of producing everything inhouse and adopting local resourcing has continued to be a success factor. Through close cooperation with our suppliers, we have been able to secure access to raw materials, whilst thanks to frequent dialogues with our customers, we have been able to manage price increases on an ongoing basis. 
Many thanks to all partners that have helped us during the year to make everything work.  
---
All our deliveries during the year are of course important, but we would like to mention a few in particular. 
We designed and delivered our first low-built 6.5 m³ Terminal Buckets.




This is a radically new product that increases our customers' productivity, e.g., when handling grain.

 

We have fortified our positions in material handlers and grown the business of low-built (LB) Terminal Grapples in the size range of 080 to 225.

 

In the Terminal segment, we have also had the pleasure to equip several timber vessels with on-board cranes.

 

We have closed several OEM agreements where we supply directly to our customers' production lines as their first choice.

 
The 2021 results strengthen our belief that HSP Gripen also in 2022 will continue its success on the path paved with continued growth in close cooperation with our customers. New investments have been decided and further training of our fellow-workers are scheduled. 
Follow us on the web, on our social media and via newsletters for regular updates.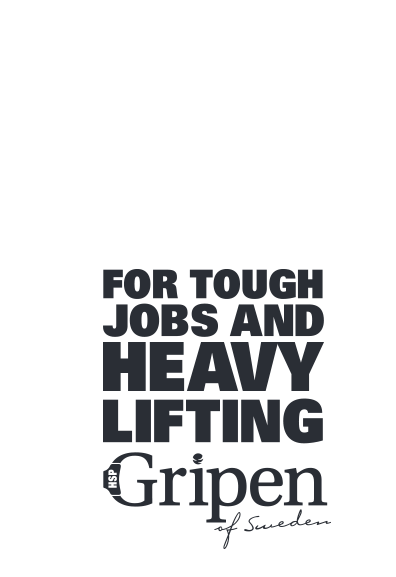 Opening hours over the holidays 
HSP Gripen will be closed for deliveries on 23/12, 30/12 and 7/1.
On all other days, we remain open for support, orders and spare parts throughout the holidays.
Our opening hours are 07:00 – 16:00
Our switchboard is staffed every weekday from 07:00 to 16: 00 and can be reached at +46 652 366 90 or hsp@hsp.se
The spare parts department can be reached at +46 652 366 95 or shipping@hsp.se